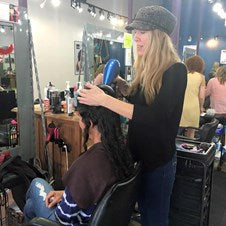 Professional Hair Stylists
We DON'T just run your Shears through a machine and call them sharp. Each Beauty Shear we sharpen is fully inspected, disassembled, cleaned, sharpened, honed, polished, tested, and lubricated.
Commercial Kitchens
We provide mobile, on site sharpening as well as Knife Rental service all over Central Texas.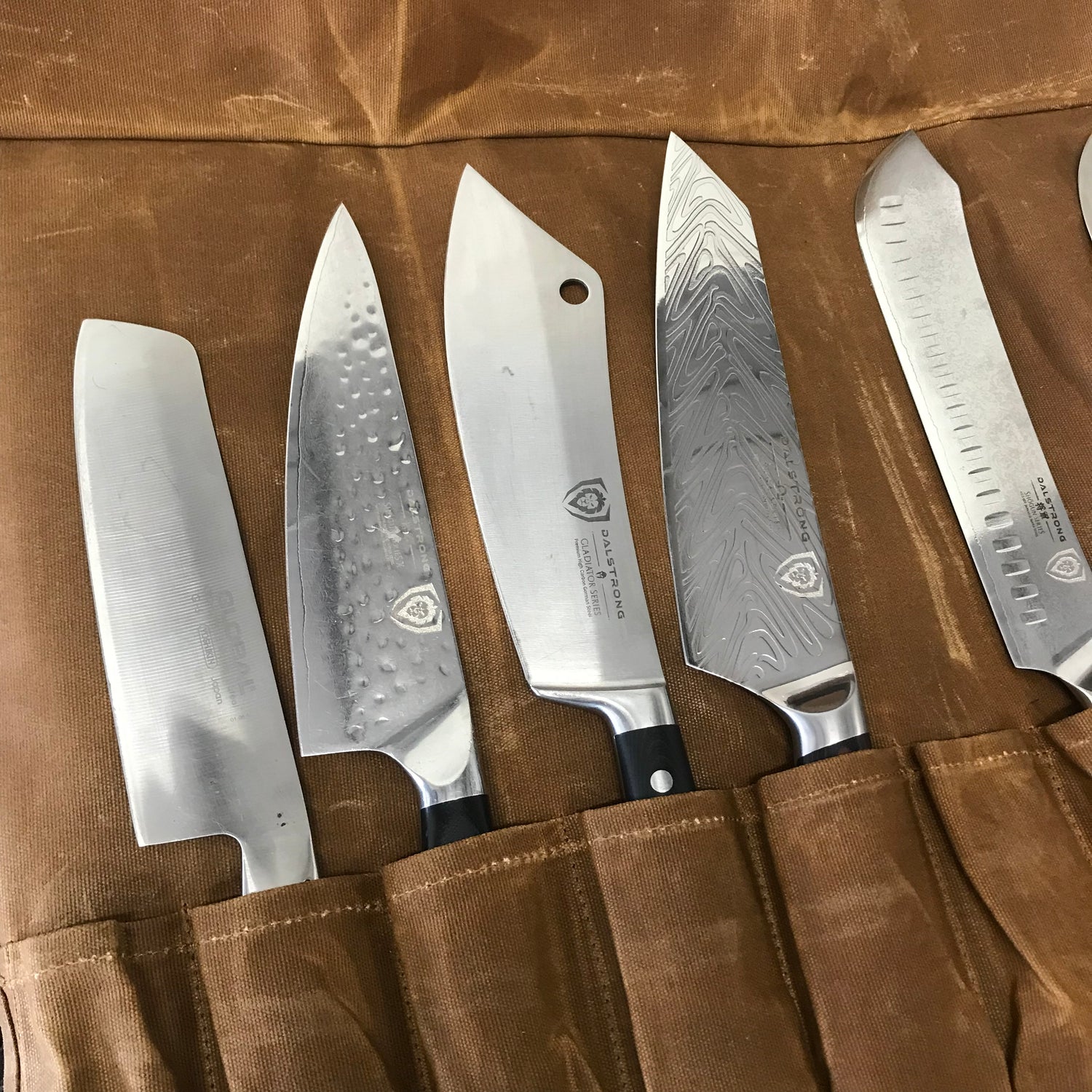 Residential Sharpening
We provide mobile sharpening for many areas in and around Austin. You can also bring your knives, scissors, and tools to our shop and drop them off.
Check Out What We Sharpen:
Beauty Shears

Here at 512 Sharpen, we understand that your beauty shears aren't just a pair of scissors. They are precision tools of the trade that you rely on to complete your work. We DON'T just run your Beauty Shears through a machine and call them sharp. Each Beauty Shear we sharpen is fully inspected, disassembled, cleaned, sharpened and tested.                                Book an in salon sharpening appointment today! During the initial inspection and test cut with your beauty shears we are evaluating the Tension, the Edges and the Alignment of the 2 blades. We inspect for any nicks along the edge of your scissors. We inspect the Inside Ride Line for any uneven wear. We inspect the alignment of the 2 shear blades to make certain they are crossing one another evenly and accurately.  Once we've diagnosed the issues with your beauty shears we begin by disassembling and cleaning your shears. Once clean, we flatten and polish the inside ride line of your shears before restoring the true convex edge of your shears on our Hira-To Flat Hone Sharpening Machine. The Hira-to is specifically designed to Professionally sharpen Beauty Shears. Once the inside ride line and edges are aligned your shears are polished to a high luster. Your shears will be reassembled, tension set and tested to ensure your Beauty Shears are cutting as well as they can! 

It takes us about 20 minutes to properly sharpen a shear. 

Convex Beauty Shears are $30 each for Sharpening. We sharpen all brands, and pricing includes minor repairs such as bumper replacement or thinning shear repair.

CLICK HERE FOR MAIL IN SHEAR SHARPENING.
Pet Grooming Shears

Professional and home groomers know that you have to work quickly and efficiently, even with the most compliant dogs. Keeping your grooming shears sharp is essential to being a successful pet groomer. Most German style grooming shears are beveled and are $25 each to sharpen. Convex grooming shears are $30 each to sharpen.

You can Drop Off your shears, or you can Contact Us to schedule an appointment to sharpen at your grooming shop.

Mail In your Shears here.

We do not sharpen clipper blades, but we carry a full line of both clippers and blades to fit most styles of clippers. Local Delivery is available.
Kitchen Knives

We provide professional knife sharpening for Commercial and Residential customers in Austin, TX and surrounding areas. We provide mobile service for sharpening as well as knife exchange for commercial kitchens. For residential customers, we can come to you, or you can come to us. We sharpen all types of kitchen, hunting, pocket, and utility knives. We can sharpen and/or re-serrate your bread knives, and we provide additional services for commercial kitchens, such as deli slicer sharpening and knife rack installation.

Shop our selection of new knives, grinder plates, slicer blades and other kitchen accessories at ButcherBetter.com 

 
Industrial / Fabric Scissors

All sorts of industries use scissors and shears. Fabric stores, Upholstery Shops, Poultry Processors, and countless other businesses need sharp, dependable scissors that can get the job done. If you are having to squeeze or put side pressure on your scissors to get them to cut, it's likely time to get them sharpened. We can sharpen pinking shears, medical scissors, and all other types of scissors. For businesses, we can provide mobile sharpening or pick up / drop off service. Scissors and shears can also be dropped off at our shop or other drop off locations for service.

Our scissor sharpening service ranges from $5 to $8. You can Drop Off your scissors with us, or you can Contact Us to set up an appointment for mobile sharpening.

Mail In your Shears here.
Garden Tools

Having sharp Garden Tools can make a huge difference in how productive you are outside. Easily cutting through vines, flower stems, and hedges will help them to grow in a healthy way. When your tools are dull, you are "tearing" through the plant and increasing the likelihood of killing it. Sharpening Garden Tools is also much cheaper and better for the environment than buying new ones.

Our Garden Tools Sharpening prices range from $7-$10. We can sharpen pruners, hedge trimmers, loppers, axes, shovels, mower blades, and more.

Drop off your Garden Tools or Contact Us to schedule a residential sharpening appointment.

  

 
Mower Blades

Dull lawnmower blades smash your grass instead of cutting it. This is not good for your lawn! 

 We use a 60-80 grit aluminum oxide belt to match the original angle and bring up fresh metal. We then remove the burr and check to make sure your blade is balanced.This process removes a much smaller amount of material than using a bench grinder. 

You can Drop Off your mower blades, or Contact Us to schedule an appointment for mobile sharpening.

Lawnmower Blade Sharpening is $10 off the mower, and $25 on the mower. Take a look at the pics below to see the difference:

 

This is what's happening to your grass:

Bring your lawnmower blades in today for professional sharpening service!
Woodworking Tools

Professional Wood Turning Tool Sharpening is now available at 512 Sharpening. Our Wood Turning Tool Sharpening Station is comprised of a Slow Speed Grinder, Coarse and Fine CBN Wheels and the Pro Grind Sharpening System to make sure your tools come back with consistent, predictable angles. Save yourself the time and hassle of sharpening your woodturning tools. We can also add consistent relief angles or do any custom shape or angle you need.

Our Wood Turning Tool Sharpening ranges from $7 to $10 per piece.

You can drop off your woodworking tools or contact us with any specific questions.

 
Chainsaw Chains

Our Professional Chainsaw Chain sharpening service accurately grinds a new sharp edge on each tooth of the Chainsaw Chain. Our special chain sharpener also grinds each tooth to the same length. If your chain is rusty or has seized links, it can usually be restored for a nominal cleaning fee. The depth is also checked on each chainsaw chain we sharpen and adjusted if necessary. 

We can also do minor Chainsaw repairs and basic tune ups. Along with installing a newly sharpened chain, bar cleaning and inspection, air/fuel system cleaning/repair, spark plug cleaning/replacement and more.

Chains are sharpened for $8-$11 off the saw. If still on the saw, chain removal and installation is $7.

You can drop off your chainsaw chains or contact us with any questions about chainsaw sharpening.

 
Paper Cutters

Paper Cutters get dull and just start chewing up your paper. Instead of fighting with it or buying a new one, you can simply get it sharpened. Save yourself the headache, and make everyone more productive by getting your paper cutter sharpened. 

We can sharpen most paper cutters, although there are a few exceptions. Generally, if the blade is curved, it can be sharpened. We cannot sharpen most of the straight paper cutter blades. 

Very inexpensive paper cutters may not be worth the money to sharpen. We charge $20-$30 per blade, depending on the size.

You can Drop Off your paper cutters, or you can Contact Us to schedule an appointment to sharpen at your school or other facility.
WHAT WE DON'T SHARPEN

At this time, we do not sharpen the following items:

Clipper Blades

Swords

Reel Mower Blades
Shop for Sharpening Supplies , Shears, and Kitchen Equipment
Pro Sharpening Supply

We carry a diverse inventory of sharpening supplies for the DIY enthusias to the professional sharpener. We have professional machines, abrasive belts, our own locally made Super Strop products.

Visit PSS

Butcher Better

Butcher Better is your one stop shop for commercial kitchen equipment. Working chefs and cooks will find a huge assortment of knives, grinder plates, bandsaw blades, deli slicer blades, food processor blades, and more.

Visit Butcher Better

Modern Shears

Professional Hair Stylists and Pet Groomers know that using the right shears can make all the difference in work quality. We carry brand name shears from the top names in the industry like Kenchii, Kamsisori, and Washi.

Visit Modern Shears